General Questions:
Paul Jury
Director
(310) 529-7285
Tutoring Questions:
Linda Townley
Tutor Coordinator
(612) 315-6015
linda@pjtestprep.com
What's new?
Download our current Class Schedule here!
See our
3-31 Hacking College Admissions Presentation and download the handout.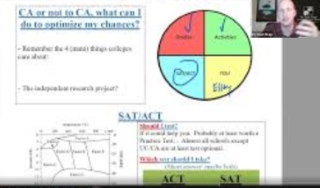 All PJ Test Prep Classes, Tutoring and Events offer
Zoom options
for safe, convenient at-home preparation. But we also have many
in-person opportunities
!
Download our
SAT and ACT Goal Sheets
for returning/reviewing students continuing their prep for later tests.
PJ Test Prep is a boutique Tutoring and Prep Class Company based in South Bay, Los Angeles and serving greater L.A. We specialize in SAT, ACT, College Essays, and high school academic subjects like Science and Math.

For two decades we've been helping students boost their scores, grades, and college admission chances.

The next student we'll help is yours.